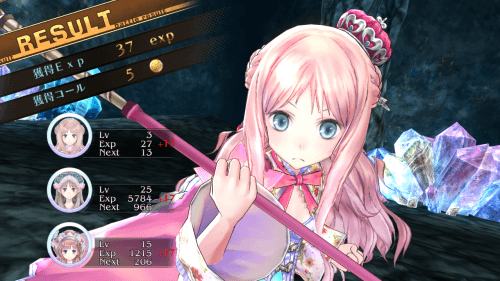 While NIS America may have announced that they would be bringing the third and final game of the Arland trilogy, Atelier Meruru: The Apprentice of Arland to North America, fans were left wondering roughly how long they would need to wait to take another journey through the land of Arland once more. It appears not very long at all.
In fact, NIS America revealed today that they are currently aiming to have Atelier Meruru: The Apprentice of Arland set for release in May of this year for both North America and Europe. This announcement also revealed that the official website for Atelier Meruru has been launched which has only a little information at the moment but will be updated in the coming weeks.
Players take the role of Princess Meruru this time around who finds herself entranced by the art of alchemy and sets her goal on becoming Totori Helmold's apprentice. A few new features have been added to Atelier Meruru such as a new development system that will let players develop new areas and facilities that can change the in-game world's appearance and even the way the story progresses. Also revealed today was the below prologue trailer which gives a quick glance at the story players will be treated to.