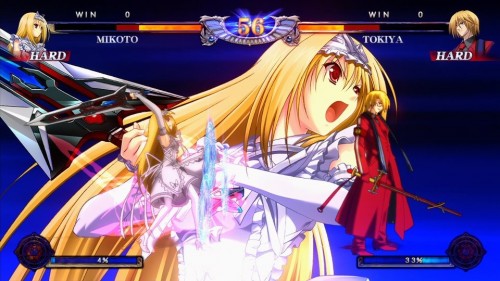 2012 has barely even begun and we already have news of a huge piece of surprising news. The nearly all female fighting game, Phantom Breaker, which was developed by Japanese company 5pb is going to actually be localized and released in North America. The game features a full cast of anime styled character and has  a couple of guest characters. This includes Kurisu Makise from Steins;Gate and Rimi Sakihata from Chaos;Head.
As found on Amazon the company that is localizing the title is a little known publisher known as 7sixty, despite the listing showing SouthPeak as clarified by 7sixty's Twitter. The company is based in Grapevine, Texas and is responsible for releasing the Stronghold 3 series on PC and this seems to be their first venture into the niche Japanese game market. 7sixty has not released any further information about Phantom Breaker at this time though they do expect to see the game released sometime this year.
Considering 5pb released the title on the Xbox 360 it will be interesting to see what platform the series will appear on in North America, although the current listing also shows Xbox 360. We have reached out to 7sixty to clarify this information. Until then, a trailer from 5pb for the Japanese version of the game can be seen below.