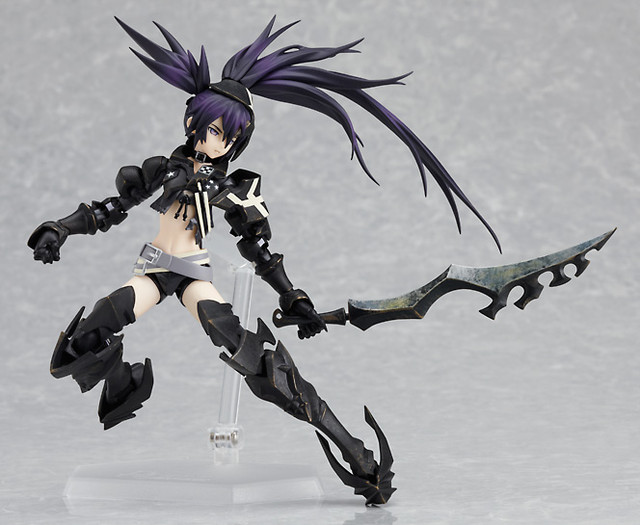 An anime adaptation of Black Rock Shooter is currently airing in Japan in the noitaminaA anime block. It has now been announced that the Blu-Ray and DVD box-sets of the series will feature a brand new figma model included in the package.
The DVD and Blu-Ray box-sets are slated for release on June 22nd, 2012, with the Black Rock Shooter figma model included. The model is called 'figma INSANE BLACK ROCK SHOOTER"' and will be exclusive to the box-set releases of the series.
You can check out the Black Rock Shooter figma model above. What do you think of the figma model? Let us know in the shoutbox and comments section.