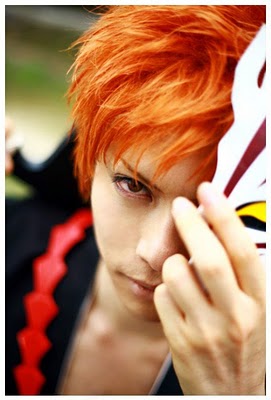 Warner Bros. have today announced that they have acquired the rights to develop a live-action film adaptation of Tite Kubo's divisive supernatural action manga, Bleach, in a move that has shocked and confused fans.
The film will be produced by Warner Bros. who have already announced that Dan Mazeau (Wrath of the Titans) will write the script and Peter Segal (Anger Management) will produce and direct. Other people attached to the project include Masi Oka (Heroes) and Jason Hoffs from Viz Productions.
It's safe to say that like all news of a live-action adaptation of anime, that Bleach fans will most likely boycott the project before hearing any more details on it or even seeing a clip from the film. But with Warner Bros. track record for anime adaptations, all of which are pretty much considered dead projects (Death Note, Akira, Ninja Scroll) there may not be much for them to worry about. That is unless Warner Bros. pulls something from the playbook of Kubo himself and actually make this thing.
What do you think of a live-action Bleach film? Good? Bad? Impossible? Let us know in the shoutbox and comments section below.