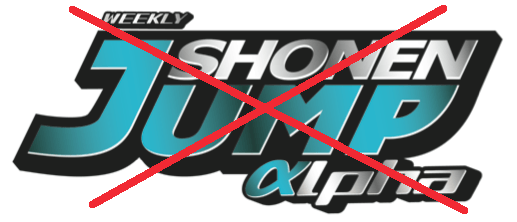 Recently Viz Media forced the hand of wildly popular manga scanlation site Mangastream into submission after what the owner of Mangastream calls "agressive and escalating" threats of legal action made by Viz Media.
As per the demands of Viz Media, Mangastream has dropped the following Viz licensed titles from their rotation: One Piece, Hunter x Hunter, Bleach, Naruto, Reborn!, Claymore and D. Gray Man.
Viz have claimed that Mangastream are hurting the authors of the manga through their illegal actions, however the majority of the titles pulled from Mangastream are no longer being released by Viz or are not planned to get any releases any time soon (Hunter x Hunter, Reborn!)
This had led many fans to fight back against Viz Media for what they are calling unfair and unjust actions (Mangastream did not archive manga, only hosting the past 2 or so weeks worth before removing old content). Many took the Viz Media's facebook page, which as of posting is still flooded with messages of hate.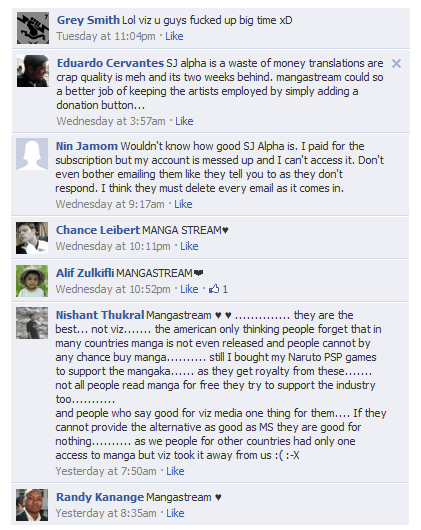 Viz Media have urged fans to support their digital Shonen Jump Alpha magazine for iOS devices. Many have expressed hatred for the app which is not only incredibly buggy, 3 weeks behind the Japanese releases and lacking many popular manga series, but also not available in many countries. Perhaps the most hard hit are the international fans who no longer have any way to read their favourite manga series due to Viz Media's actions and lack of solution to the piracy problem.
Shueisha, the Japanese company that publishers the manga originally as a matter of fact owns Viz Media, which is leaving more fans puzzled as to why a better solution can not be reached when it comes to releasing content faster and with more accurate translations.
Viz Media unfortunately have not announced any plans to release the series that are not being shown in Shonen Jump Alpha in any capacity and do not have any plans to speed up the releases in Alpha. It is a sad day when an American company believes that they have the right to remove content and lock it away from the rest of the world and then not plan to match that content's release in even the slightest manner, leaving fans worldwide unable to access the manga they love.
You can visit Viz Media's facebook page to witness the fan outcry surrounding this very controversial decision made by a company that is clearly very out of touch with their own consumers. Let us know what you think of this situation in the shoutbox and comments section below.